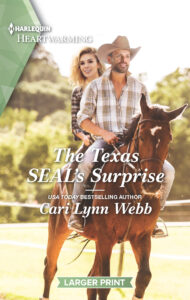 The Texas Seal's Surprise

(Book 1)
Suddenly single—and pregnant—Abby James hopes Three Springs, Texas, will give her the fresh start she craves. But five minutes in and she's already clashed with a former Navy SEAL on horseback. Wes Tanner might be devastatingly handsome, but Abby has no time for romance. Especially with a man intent on leaving town. Abby wants to plant some roots…and falling for the tempting Texan could upend all her plans!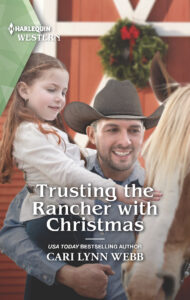 Trusting the Rancher with Christmas
(Book 2)
A visit for the holidays brings love for a lifetime. 
Cattle rancher Evan Bishop is desperate for Paige Palmer's help. The veterinarian is in Three Springs for the holidays, but the single dad hopes she has time to save his ailing livestock. Paige is up for the challenge, though not quite up to resisting the cowboy's rugged charm and his darling devotion to his little girl. Can Paige learn to trust the rancher before the countdown to Christmas ends?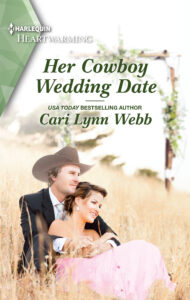 Her Cowboy Wedding Date

(Book 3)
Maid of honor Tess Palmer has two weeks to plan her cousin's wedding. She will do anything to make the ceremony perfect…even if it means wrangling best man Carter Sloan's help. The cynical cowboy would rather focus on his business than wedded bliss, and widowed Tess isn't looking for a second chance at love. But could planning a trip down the aisle bring the two of them together?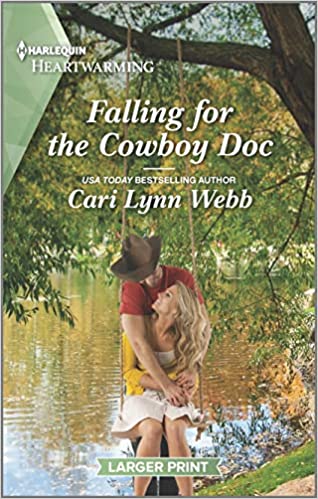 Falling for Her Cowboy Doc

(Book 4)
Can the rodeo cowgirl win his love? Professional roper Maggie Orr needs to secure a national sponsorship. And orthopedic surgeon Grant Sloan could derail her plans. Falling for the cowboy doctor is a distraction she can't afford… Plus their careers are taking them in opposite directions. But from picnics to stargazing, Grant is reminding Maggie that there's more to life than winning in the arena. Can they rewrite their dreams to include each other?